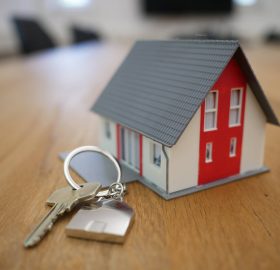 When it comes to buying a property in Thailand, the most important thing to consider is that the land has a proper and legally issued title deed. This is the official document administrated by the Land Department which states and proves a person's legal right to own or possess a piece of land, its survey status, rights, obligations, or mortgages on the property as well as the right to dispose or encumber the land.
There are a number of different types of land title deeds in Thailand including the freehold 'Chanote', which is the highest possible land title deed that offers full private ownership. 'Chanote' land titles are the most preferred and are often used as a benchmark to measure against when it comes to real estate investment in Thailand.
The 'Nor Sor 3 Gor' (NS3G) is the next level of land title deed that is available to purchase and is also a very viable choice for buyers who wish to own land in Thailand. NS3G land titles are not as 'freehold' as the 'Chanote' or 'Nor Sor 3 Gor' and require further investigation to confirm the land boundaries with neighbouring plots.
During the transfer process, there are a number of taxes that will need to be paid to ensure the smooth and timely completion. These include:
A Transfer Fee: 2% of the registered value; this is paid at the Land Office on the day of the transfer. Specific Business Tax: 3.3% of the appraised value or selling price (whichever is higher).
Stamp Duty: 0.5% of the appraised value; this is paid at the Land Office. The final cost can vary based on the complexity of the property and the amount of paperwork that is required.
If the buyer is a foreigner, he must have an official power of attorney that has been approved by the Thai Land Department. Other forms of power of attorney are not acceptable and will likely result in a lengthy delay in the transaction.
The power of attorney should be signed by both the owner and the person transferring the title deed and it must be in Thai script. The official power of attorney can be obtained by contacting a local legal firm or the Thai Land Department.
There is also a special type of power of attorney called an 'Official Power of Attorney' which is only valid for use with the Land Department and requires a great deal of detail about the property being transferred as well as the people involved in the transaction. This is a very important document and one that should be carefully crafted by a professional in order to ensure the smoothest and most effective transaction possible.
Once all the above is done, the new owner can now register their name on the property title deed. This will officially change the property's ownership to them and they will receive a receipt for the transaction.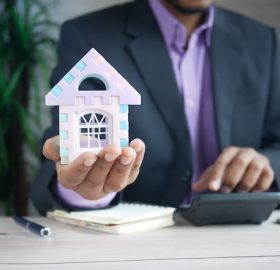 Buying and selling properties is one of the most common investments in Thailand, both for business reasons or personal use. However, it is important to ensure that you are doing this in a responsible way and with the help of a qualified real estate lawyer. This is called Due Diligence.
Defining Due Diligence In Thailand
"Due diligence" is a term used for the process of performing an inspection or review of a business or a person before completing a transaction, such as signing a contract or appointing a vendor. It can also be used to evaluate a target company or its assets for an acquisition.
Property and Developers
When you are buying a property, it is important to make sure that the company or person selling you the property is legal and solvent. This can include examining their financial records and checking to see if they have passed any environmental impact studies or zoning laws. You will also want to look into their legal background and whether they are able to get a construction permit for the building that you are buying.
The process of doing due diligence involves looking into a lot of different factors, so it is always a good idea to hire a qualified lawyer to do this for you. This will ensure that you are getting the best possible information about the property you are buying and will help lower your risks.
Before you buy a property, it is also a good idea to check the land title for any mistakes that may have been made. This is because a mistake in the title can have a serious legal impact on you and your investment.
In Thailand, there are several different types of land titles that can be obtained for a piece of property. Each of these has a specific set of rights and responsibilities that you should understand before you buy the property. Some of these rights can be restricted, while others may allow you to sell the property without any restrictions.
Some of these issues can be difficult to understand and may require an experienced attorney to help you navigate them. These problems can range from liens on the property to issues regarding its legal ownership.
Other concerns that you should consider when evaluating the property that you are buying include the condition of the property and its boundaries. You should also investigate whether the land has been fully surveyed and is free of any defects.
A professional property lawyer in Thailand will be able to tell you what kind of checks are necessary before you purchase a piece of land. This will help you to be able to determine if the property is worth the money that you are paying for it.
What Is the Difference between Land and Property?
There are a lot of differences between the two when it comes to legal rights and responsibilities. This is especially true for land. There are some types of land in Thailand that will give you only possessory rights, while other types will give you full property rights and the right to transfer (sell) the land.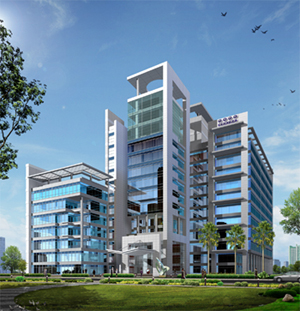 The laws in Thailand restrict non-citizens of Thailand from owning land. However, visitors and business people who wish to own a home can buy a condominium or similar smaller properties. According to Thai law, foreign nationals cannot hold more than 49% of shares in any Thai company that owns freehold land. This is also a way to prevent foreigners from owning the land through a company or other business. Thailand is a tropical paradise full of beaches and rain forests. Living here is like being on vacation all year! Speak to a property lawyer in Samui first before signing any property or rental agreements when in Thailand.